We want to welcome you to Winter Harbour!
Nestled at the mouth of Quatsino Sound, surrounded by over 70 miles of channels and inlets, The Outpost at Winter Harbour is a family-owned and operated haven for outdoor enthusiasts and adventurers. For years, we have been providing a unique and immersive experience in one of the most remote and picturesque locations on Vancouver Island.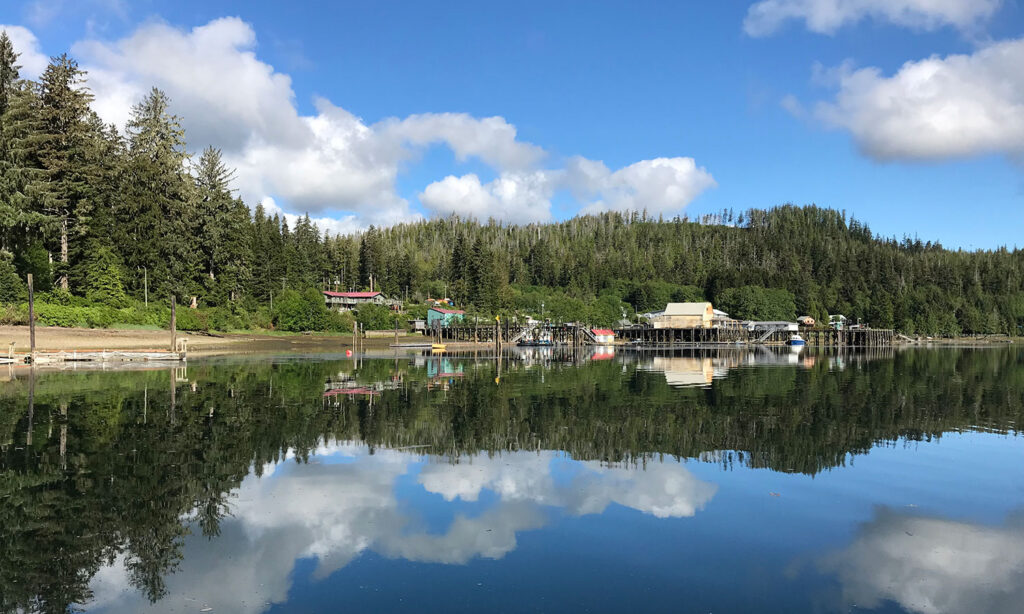 Unforgettable Accommodations
At The Outpost, we offer a range of accommodations to suit every preference. Choose from our cozy 2-bedroom suites at the lodge, perfect for families or groups. If you're seeking a rustic escape, our charming A-frame cabin nestled amidst the old-growth trees will transport you to a tranquil oasis. For those who prefer the comforts of home, our fully-equipped trailer is ready to welcome you. And for those who seek a more adventurous experience, our fully serviced camping spots offer a chance to connect with nature without sacrificing convenience. BOOK NOW
A General Store for All Your Needs
Our on-site general store is a treasure trove stocked with everything you could need for your stay. From groceries to clothing, souvenirs, fishing tackle, and even a selection of refreshing beverages, we have you covered. No matter what you may have forgotten or require during your stay, our store is here to ensure your comfort and convenience.
Boaters' Paradise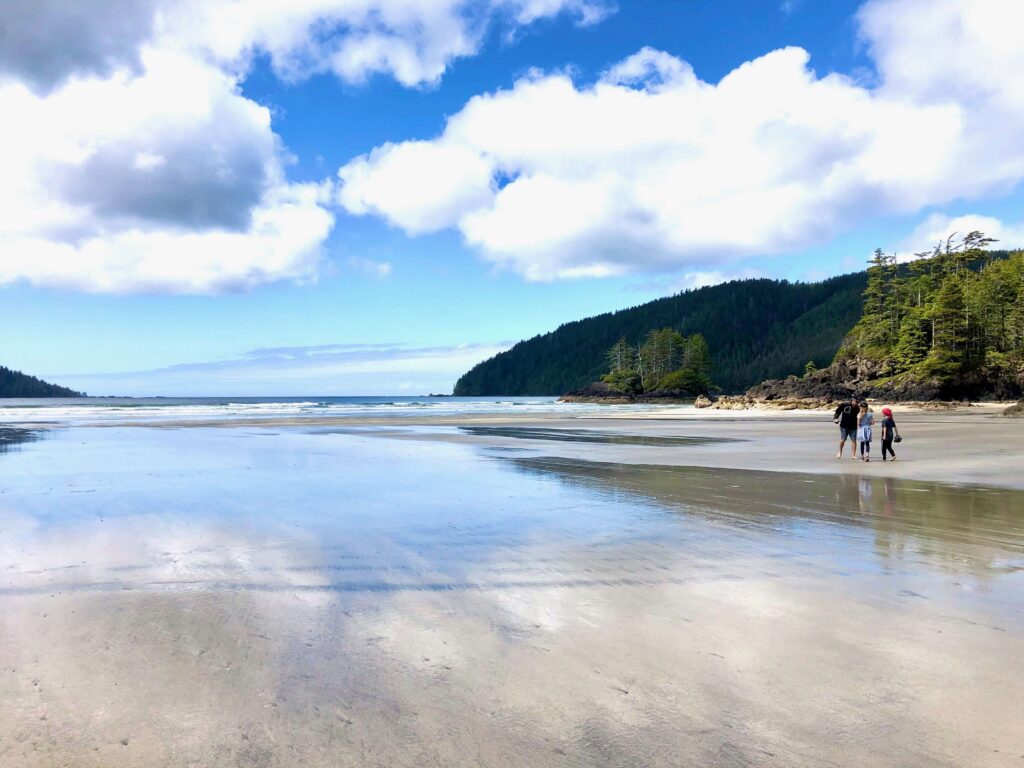 For those arriving by boat, we provide convenient moorage facilities with a range of amenities. Our moorage offers access to laundry facilities, showers, and clean washrooms, so you can freshen up after a day on the water. And don't worry about refueling—our fuel dock is at your service, ensuring you can continue your adventures without interruption.
Explore Pristine Beaches and Wildlife
The Outpost's central location makes it an ideal base for day trips to nearby remote beaches and trails, including Cape Scott Provincial Park. Immerse yourself in the untouched beauty of our surrounding area, where old-growth trees meet the stunning ocean views. Keep an eye out for the abundance of wildlife that call this area home—both on land and at sea. From majestic marine creatures to fascinating land-dwelling animals, Winter Harbour offers a rare glimpse into nature's wonders.
Angler's Paradise
Winter Harbour is renowned as a prime fishing destination, attracting commercial fishermen year-round. Cast your line and reel in Halibut, Cod, Salmon, Prawns, and Crab—experiences that will create lasting memories. Whether you're a seasoned angler or a beginner, our waters offer an unparalleled fishing experience that will thrill and captivate you.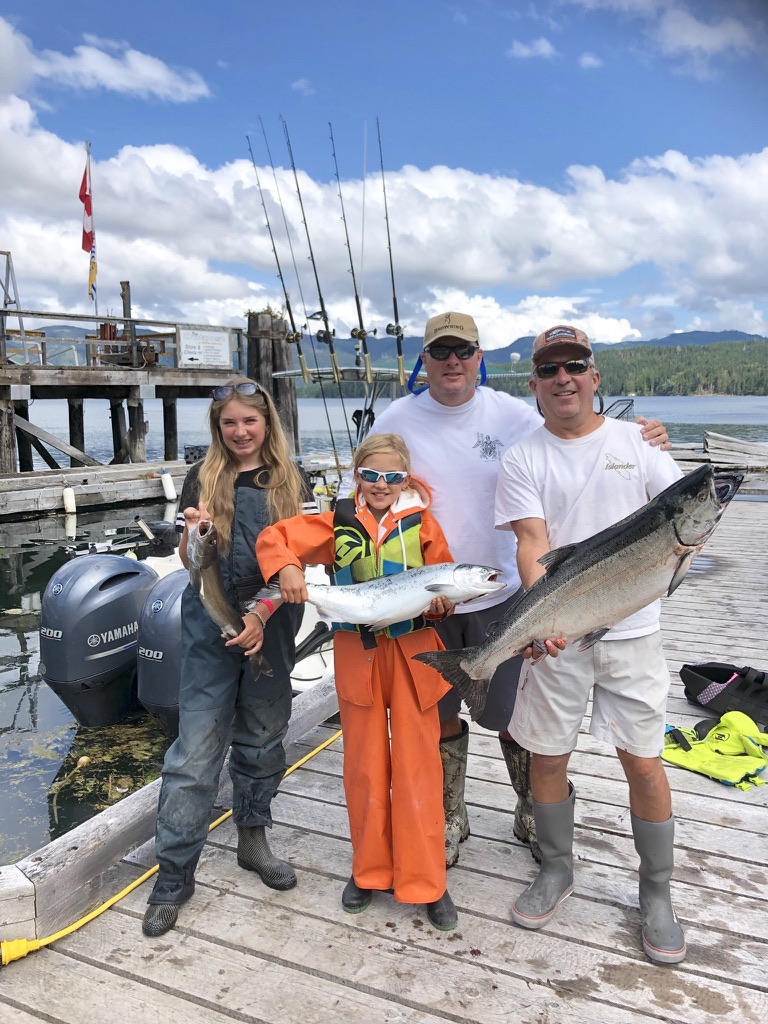 Embrace the Remote Experience
As you disconnect from the digital world, immerse yourself in the tranquil remoteness of Winter Harbour. Experience the freedom of no cell reception and limited internet access, allowing you to truly appreciate the natural beauty that surrounds you. Accessible by boat or a picturesque gravel logging road, The Outpost provides a sense of adventure and escape that can only be found in the most remote locations.
Passion for the Outdoors
At The Outpost, we share your passion for the great outdoors. Whether you enjoy hiking, photography, fishing, paddling, or even surfing, our location offers endless opportunities to pursue your outdoor passions. Soak in the breathtaking landscapes, capture stunning photographs, and indulge in thrilling adventures—all right outside your door.
A Year-Round Haven
Our store is open year-round, serving not only our guests but also the nearby logging community. We are committed to providing exceptional service and creating a welcoming environment for everyone who visits Winter Harbour.
Experience the Outpost Difference
Come and join us so we can welcome you to The Outpost at Winter Harbour, where a world of adventure and natural beauty awaits. Let us be your gateway to an unforgettable experience in one of British Columbia's most breathtaking destinations.