WE ARE OPEN ALL YEAR ROUND!
Most people come to Winter Harbour  for the Fishing… and there's no doubt it's one of the best spots on the west coast! But there's so much more to do here. 
Plan a couple of hours, or a couple of days to explore our amazing area, full of wildlife, and beautiful spaces. You won't regret it!
Here's just a few ideas to get you started…
With the trailhead located right behind the Outpost General Store, this trail leads to a beautiful rocky beach where you can explore for driftwood, shells, and other treasures.
Take your morning coffee, or your evening glass of wine to stroll the village along the water. 
This is a website link example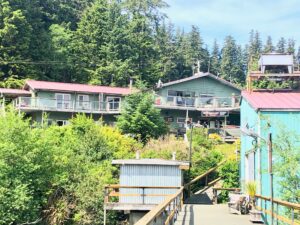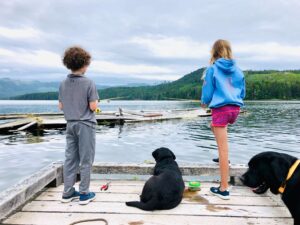 On the way to San Josef Bay, this wilderness garden was started by Norwegian settler, Bernt Ronning, in 1910. Overtaken by the forest in the 60's and 70's, it has since been revived and cleared and continues to wow visitors today.
Located on the remote coastline between Brooks Peninsula and Quatsino Sound. A large, flat area covered with tall grass, leading back to a significant old-growth forest, popular  for kayakers, who stop to camp in the wilderness here before exploring nearby Brooks Peninsula.