September Fishing in Winter Harbour, written for Island Fisherman Magazine.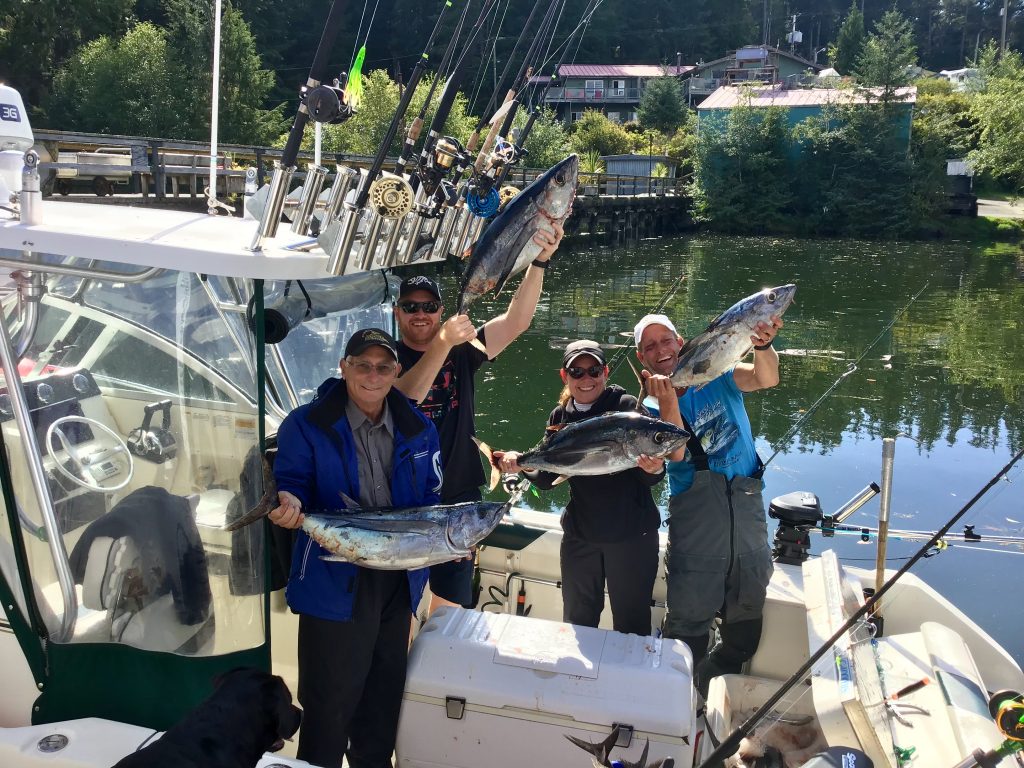 RECAP
Another fabulous season in Winter Harbour. We had one of the longest stretch of warm and almost eerily calm weather that any of us can remember, all with excellent fishing! Across the board, salmon and bottom fish action was above average, with the exception of a short lull in August where the Chinooks were scarce. With that said, the Coho arrived in large numbers and the warm water moved in offshore at least two weeks earlier than normal giving anglers some phenomenal Albacore tuna opportunities.
If our typical season profiles hold, we should see a good run of Northern Coho show up in late August and into September, along with the larger bronze Chinook that seem to fill into Brooks Bay and the approaches to Quatsino Sound each season.
The smaller needlefish patterns have been the best producers, as we move into fall we typically migrate to larger bait profiles, with 6-8" chrome or glo / chrome / nik blue being the best regular producers for the big chinook. Patience seems to pay every year for those committed to Cliff Point and the stretch from Gooding to Harvey coves in the mouth of Quatsino sound.
Every season the amount of interest in the Albacore fishery seems to increase by a magnitude, and with this year's early arrival of the warm water, this season seems to be another level! As outlined in the fantastic Albacore articles in Island Fisherman Magazine, preparation for offshore tuna trips is paramount. On any given day in late August or the first couple weeks in Sept, if conditions are right, there are multiple boats heading out of Winter Harbour working together to find the tuna.
If you haven't been September fishing in Winter Harbour, come and see what all the fuss is about! There are a bunch of great operators ready to serve you whether you are bringing your own boat and camper, or if you want a full accommodation & charter experience.
Greg Vance
The Outpost at Winter Harbour
www.winterharbour.ca
250-969-4333